WandaVision Discussions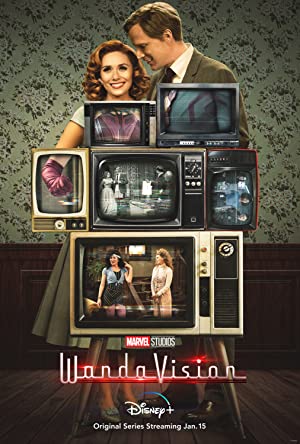 Blends the style of classic sitcoms with the MCU, in which Wanda Maximoff and Vision - two super-powered beings living their ideal suburban lives - begin to suspect that everything is not as it seems.

Jump to season: 1
S1E2
(media) My boyfriend and I were discussing episode 2 and...
10 comments
The WandaVision Podcast by Phantastic Geek for Episode 2
0 comments
S1E11
Loki Season Finale had 1.011 billion streaming minutes in Nielsen ratings, edging out WandaVision's finale numbers of 924 million minutes
12 comments
S1E45
(media) Lights, Thunder, Action! Show Episode 45| WandaVision's "Pietro?" Join David Thompson and Thomas Carter Rochester as we discuss the News of the Week, dive into Episode 6 of Disney Plus Marvel's WANDAVISION, as well as DC's Justice League Snyder Cut news!!!!!
1 comments
SnullE4
Discussion: what went down between Tony's funeral and Monica's disappearance? (Ep 4 spoilers)
2 comments
SnullE8
There's an important question we should be asking:... (ep 8 spoilers discussed)
3 comments