Tim and Eric Discussions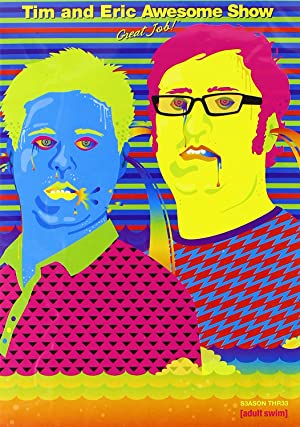 Two comedians, average nobodies, and celebrity guest stars perform bizarre low-budget comedy sketches.

Jump to season: 1 99
S1E2
(media) Tim and Eric Nite Live - Episode 2 aka The Best Thing Ever.
2 comments
i saw episode 2 of bed time stories last night at the tim and eric show in atlanta.
11 comments
(media) IYL Tim and Eric, You will love this-Noel Fielding's Luxury Comedy Episode 2-The Jelly Fox
0 comments
S1E3
(media) Fred Armisen's performance in Tim and Eric Nite Live Episode 3 is the most perfect acting I've ever seen
14 comments
(media) Tim and Eric's go pro show episode 3 of 6
9 comments
S1E6
(media) Tim and Eric's Go Pro Show - Episode 6
12 comments
S99E9
Yo I'm trying to find this clip that I'm like 99.9% sure is from Tim and Eric but I can't figure out how to find it. It's like when they're two European sounding dudes talking about how they have a cigarette for breakfast, chocolate for lunch, and for dinner like a chocolate cigarette.
11 comments