The West Wing Discussions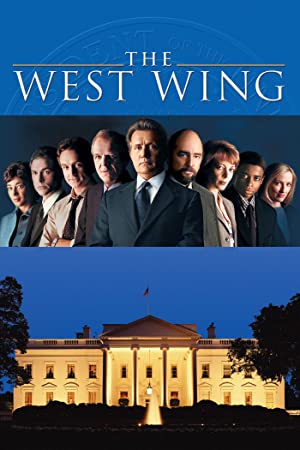 Presidential advisers get their personal lives hopelessly tangled up with professional duties as they try to conduct the business of running a country. Fictional Democratic President Josiah "Jed" Bartlet suffers no fools, and that policy alienates many. He and his dedicated staffers struggle to balance the needs of the country with the political realities of Washington, D.C., working through two presidential terms that include countless scandals, threats and political scuffles, as well as the race to succeed Bartlet as the leader of the free world.

Jump to season: 1 2 3 4 5 6 7
S1E1
1.01: Pilot -- The First Episode of The West Wing Weekly is up!
29 comments
S1E9
S01E09 Goosebumps after watching this episode
3 comments
S1E12
The West Wing Weekly - 1.12: He Shall, from Time to Time...
12 comments
S2E4
Question about "In This White House" (2x4) (Spoiler, if you haven't seen it)
2 comments
S2E15
"My God, King Lear is a good play" Anybody know the Shakespeare reference from s2e15?
3 comments
S3E0
Does anyone know a working link for the intro to S3E00 Isaac and Ishmael?
1 comments
S4E22
The Unofficial Rewatch Thread: S4 E22 "Commencement"
6 comments
S5E20
Season 5 - Episode 20 - No Exit - still confused
10 comments
S6E17
I just watched S6E17 "A Good Day" & S6E18 "La Palabra" and to me it perfectly exemplifies the hit & miss nature of the last three seasons.
4 comments
S7E7
Discussion: Season 7, episode 7 - "The Debate"
9 comments