Squid Game Discussions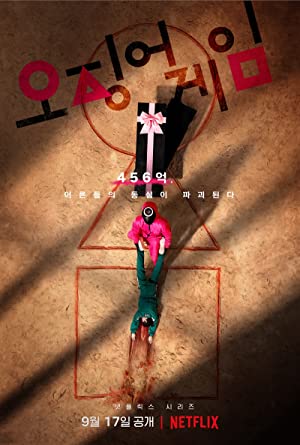 A story of people who fail at life for various reasons, but suddenly receive a mysterious invitation to participate in a survival game to win more than 38 million US dollars. The game takes place at an unknown location and the participants are locked up until there is a final winner. The story will incorporate popular children's games from the 1970s and 1980s of Korea, such as squid game, literal translation of its Korean name, which is a type of tag where offense and defense use a squid-shaped board drawn in the dirt.

Jump to season: 1
S1E6
S1:E6 discussion. What it wrong with everyone!
73 comments
S1E7
Just finished Episode 7, here are my predictions for what's going to happen next. Tell me how much I got right. I don't mind spoilers.
3 comments
Here is a Consensus Building Exercise for the office (or club or team): Take each player in Game 5 (S1E7) and rank them on a scale of good to evil.
0 comments