Squid Game Discussions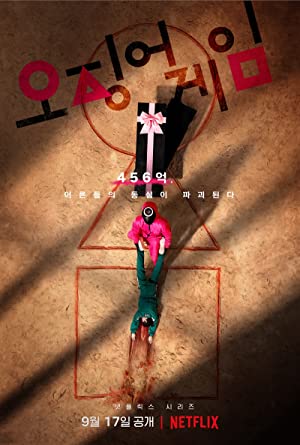 A story of people who fail at life for various reasons, but suddenly receive a mysterious invitation to participate in a survival game to win more than 38 million US dollars. The game takes place at an unknown location and the participants are locked up until there is a final winner. The story will incorporate popular children's games from the 1970s and 1980s of Korea, such as squid game, literal translation of its Korean name, which is a type of tag where offense and defense use a squid-shaped board drawn in the dirt.

Jump to season: 1 25
S1E3
What the music of squid game episode 3 (three) at 45:10?
2 comments
S1E4
(media) i was watching a reaction of Squid Game and they shared this little piece of info from episode 4 that i thought was interesting.
26 comments
S1E5
Decided to watch squid game, accidentally started with episode 5 instead of 1, and it was perfect
45 comments
S1E8
(media) This is how we all reacted to episode 8 of Squid game.
121 comments
Squid Game Episode 8 was Great but Not a Masterpiece.
4 comments
S25E5
(media) Squid Game is so popular in Australia that even Googling 25.5 automatically fills the conversion. A LOT of people must have wondered how much the prize pool was at episode 2.
11 comments