Salad Fingers Discussions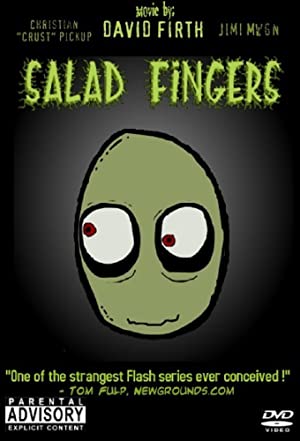 The surreal life of Salad Fingers, an unknown creature living in an apocalyptic wasteland.

Jump to season: 1
S1E11
Where did Salad Fingers get the human skin to "grow" Hubert Cumberdale in episode 11?
22 comments
(media) Salad Fingers episode 11 will be available on January 30th!
6 comments
(media) I made a Salad Fingers animation in anticipation for the newest episode 11 coming out soon!!!! Please watch if you're a fan and share it around!!!!!!!
0 comments
S1E12
(media) Does this weird human-face Hubert Cumberdale mean anything. In fact! Give me all your theory's for Salad Fingers episode 12: Postman so all of us can read them
17 comments
S1E84
(media) David Firth Salad Fingers Interview on Dystopia Ep 84
0 comments