Roseanne Discussions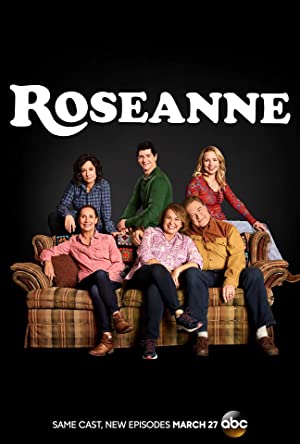 "Roseanne" is the story of a working-class family struggling with life's essential problems - marriage, children, money, and parents-in-law. A now-classic sitcom, the story circles around the Connor family, a family of five that includes the parents, Roseanne (Roseanne Barr) and Dan (John Goodman), and the children, Becky (Alicia Goranson), Darlene (Sara Gilbert), and D.J. (Michael Fishman). Roseanne is helped in her challenge to keep the family moving along by her single sister, Jackie (Laurie Metcalf), and various friends.

Jump to season: 1 2 5 7 8 10
S1E1
The Conners Live Discussion Thread "Keep On Truckin'" - S01E01
155 comments
(media) Check out the Newest Episode of the S1E1 Podcast! For this weeks episode we covered Roseanne. Did we give it the greenlight? Tune in to find out. Available on all podcast platforms and you can find us at S1E1Pod.com
0 comments
S1E6
(media) Hotboxin' with Mike Tyson Episode 6 - Roseanne Barr
3 comments
S2E2
Little Sister - 2.2 The BEST Roseanne Episode?
5 comments
S2E15
If you want to know what Roseanne would be like without Roseanne, watch Season 2 Episode 15 of the show.
36 comments
S7E18
(media) Season 7, episode 18. Of course, I did notice that Roseanne did not appear in the episode at all. I had a feeling she was gonna appear in the credits scene, and I was not disappointed lmao
6 comments
S8E24
(media) Roseanne 8x24 - The Fight. Anybody else find this hard to watch every single time?
3 comments
S8E25
(media) I like the blue denim dress Roseanne wears in this scene of Fights and Stuff (S8 Ep25). It looks really comfortable.
6 comments
S10E1
(media) Watching Roseanne (Season 10 Episode 1) in a reverse mirror image is a bit unsettling.
3 comments