Loki Discussions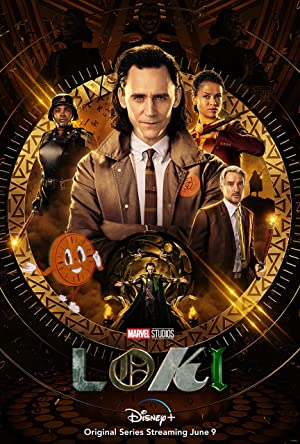 The mercurial villain Loki resumes his role as the God of Mischief in a new series that takes place after the events of "Avengers: Endgame."

Jump to season: 1 2 4 5
S2E5
(media) 'Loki' Season 2 Won't Be Coming Before 2024, Might Kick-off MCU's Phase 5
104 comments
Is Loki season 2 considered phase 4 or phase 5?
6 comments
(media) We know that in the Loki Season 2, Kang is now in charge of TVA and big things will happen in that season. Hopefully we get more intel on Kang's motives, backstory, and maybe we could get Iron Lad in Phase 5.
11 comments
S2E6
(media) Season 2 of Loki to start filming in London, England on June 6th 2022!
68 comments
(media) Hope I'm not the only one who's still waiting for Loki S2? Heard they'll start shooting for the same this month (June 6th) too :) [Source: The Direct]
15 comments
S2E10
(media) looks like season 2 loki will have 10 episodes
15 comments
S4E1
Since the TVA had reset the timeline after what happened in Avengers Endgame ,(Loki getting the Tesseract ) , are the events in Avengers 4 changed or something like that ?(Episode 1)
21 comments
S5E4
(media) Agent of shield create nexus event. Spoilers for season 5 finale and loki episode 4
59 comments
S5E23
(media) Tom Hiddleston on Loki Cast Returning for Season Two, Singing in Asgardian & Unexplained Phenomena | 5.23.22
1 comments