Loki Discussions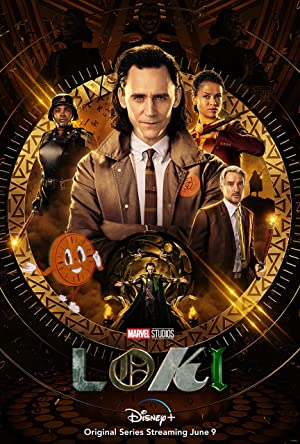 The mercurial villain Loki resumes his role as the God of Mischief in a new series that takes place after the events of "Avengers: Endgame."

Jump to season: 1 2 4 5 41
S2E5
(media) 'Loki' Season 2 Won't Be Coming Before 2024, Might Kick-off MCU's Phase 5
104 comments
S2E6
(media) Season 2 of Loki to start filming in London, England on June 6th 2022!
68 comments
S2E10
(media) looks like season 2 loki will have 10 episodes
15 comments
S4E1
Since the TVA had reset the timeline after what happened in Avengers Endgame ,(Loki getting the Tesseract ) , are the events in Avengers 4 changed or something like that ?(Episode 1)
21 comments
S5E4
(media) Agent of shield create nexus event. Spoilers for season 5 finale and loki episode 4
59 comments
S5E23
(media) Tom Hiddleston on Loki Cast Returning for Season Two, Singing in Asgardian & Unexplained Phenomena | 5.23.22
1 comments
S41E5
(media) THR - In the first 24 hours, the Moon Knight trailer generated 75M views (52M online, 23M from the NFL broadcast); this compares to TFATWS (125M with the Super Bowl), Loki (60M), WandaVision (52M), and Hawkeye (41.5M).
3 comments