Gravity Falls Discussions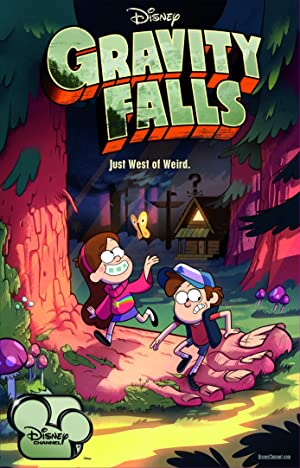 When Dipper and Mabel Pines get sent to their great-uncle Stan's shop in Gravity Falls, Oregon for the summer, they think it will be boring. But when Dipper find a strange journal in the woods, they learn some strange secrets about the town and its strange inhabitants.

Jump to season: 1 2
S1E1
(media) I stitched together three frames from S1E1 Tourist Trapped. Considering what we've learned since then, we should discuss this image.
17 comments
Gravity Falls is this weeks Weekly Watch at /r/S01E01. Come along and join in the discussion
2 comments
"A Return to The Falls" Episode 1 FanFic
2 comments
S1E2
(media) I noticed an easter egg in S01E02 of Stan doing a freemason hand sign
18 comments
S1E5
Gravity Falls Rewatch: Season 1 Episode 5 - The Inconveniencing (Day 5/31)
34 comments
S1E7
[Spoilers] Episode 7 - "Double Dipper" Discussion
19 comments
S1E16
1.16 "Carpet Diem" Discussion Thread (Spoilers)
17 comments
S2E2
Easter Egg in S02E02 'Into the Bunker'?
5 comments
S2E5
Amphibia S02e05 "Wax Museum" Discussion Thread (Gravity Falls Crossover Episode)
4 comments
TheGravityFallsGossiper here. Who would like a live talk show where we can discuss S02E05?!?! I do live streams on my YouTube channel. Last one was fun!
5 comments