Desperate Housewives Discussions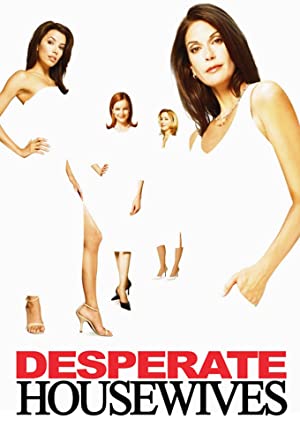 The "normal" suburban life for a group of close-knit housewives takes a dark turn when one of their closest friends mysteriously commits suicide. Now while trying to deal with their own hectic problems and romantic lives, each year brings on a new mystery and more dark and twisted events to come. Life behind closed doors is about to be revealed as suburban life takes a funny and dark turn.

Jump to season: 1 2 3 5 6 8 9
S1E1
[Rewatch Discussion] Season 1, Episode 1 'Pilot'
27 comments
Ladies of the lane, a desperate housewives discussion Season 1 episode 1
38 comments
S1E2
Ladies of the Lane - a discussion group Season 1 episode 2
8 comments
S1E3
[Rewatch Discussion] Season 1, Episode 3 'Pretty Little Picture'
11 comments
S1E4
[Rewatch Discussion] Season 1, Episode 4 'Who's That Woman?'
3 comments
S1E5
[Rewatch Discussion] Season 1, Episode 5 'Come In, Stranger'
0 comments
S1E13
So I'm re watching Desperate Housewives and I'm on Season 1 episode 13 and I'm on the part where Lynette finds out her father-in-law is a cheater and she tell Tom if he ever cheats etc she'll leave him.... did it ever come out what he did?
30 comments
S2E21
(media) Jerry Gergich sighting in Desperate Housewives! (S2, Ep 21)
2 comments
S3E7
3.07 BANG - Desperate Housewives Podcast Episode
4 comments
S8E10
Discussion about Season 8, Episode 10 (What's To Discuss, Old Friend)
4 comments
S8E22
8 years - Who is interested in rewatching ep 8x22 and 8x23 today ?
2 comments
S9E9
(media) After few days, here I present: 9x9 Desperate Housewives alignment chart!
47 comments