Deadwood Discussions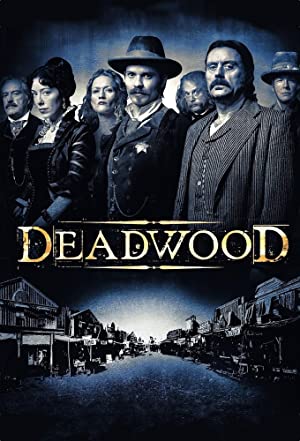 The town of Deadwood, South Dakota in the weeks following the Custer massacre is a lawless sinkhole of crime and corruption. Into this uncivilized outpost ride a disillusioned and bitter ex-lawman, Wild Bill Hickok, and Seth Bullock, a man hoping to find a new start for himself. Both men find themselves quickly on opposite sides of the legal and moral fence from Al Swearengen, saloon owner, hotel operator, and incipient boss of Deadwood. The lives of these three intertwine with many others, the high-minded and the low-lifes who populate Deadwood in 1876.

Jump to season: 1 2
S1E1
Anyways, an episode-by-episode discussion of Deadwood. Episode 1, "Deadwood"
0 comments
FYI Deadwood S01E01 episode discussion is happening tomorrow, Sunday July 1st
14 comments
Deadwood S01E01- A Fuckin' Episode Reconnoiter
44 comments
S1E5
"The Trial of Jack McCall" S1E05 A godless heathen discussion
13 comments
S1E7
"Bullock Returns to the Camp" S1E07 An ambushed discussion
9 comments
S1E10
Josh and Søren discuss S1E10 "Mister Wu" on the latest episode of "Hoopleheads," with a particular emphasis on Al Swearengen's "softer side."
6 comments
S2E3
Deadwood Season 2 Episode 3 "New Money" rewind discussion
2 comments
S2E4
Deadwood S2E4 "Requiem for a Gleet" episode rewind discussion
5 comments
S2E5
Deadwood episode rewind discussion S2E5 "Complications"
3 comments