Columbo Discussions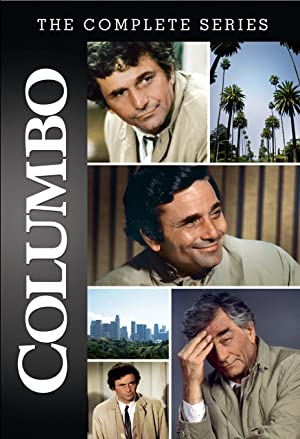 When you first saw him, Lieutenant Columbo looked like a bum that just came off the street. He had a bumbling demeanor, was overly polite and seemed to chomp on the same short cigar on a daily basis. However, beneath all that comical exterior was probably the most dogged investigator in the Los Angeles Police Department. Columbo was often called on to investigate high profile murders that involved the rich and famous. The culprits were often amused by him, and just as they thought they were going to get away with murder, Columbo would find a way to trap them or find enough evidence to make them confess.

Jump to season: 1 3 4 5 13
S1E1
Prescription: Murder has been chosen as this weeks Weekly Watch over at /r/S01E01. Come and join in the discussion
0 comments
S1E22
(media) 3 years after she was in 'Lady in Waiting', (1971 - Season 1 Episode 5) she was being a naughty girl in Barnaby Jones 'Woman in the Shadows' (1975 - Season 2 Episode 22). Susan Clark was 28 when she stared in Columbo.
1 comments
S3E2
(media) I have trouble understanding Season 3 Episode 2, Any old port in a storm. I even read the description it's not helping. Why does Carsini turn off the A/C when he leaves for NY ? Wouldn't it be better to keep the AC on to keep the cellar cold ?
13 comments
S3E3
Looking for a clip. Please remove if not allowed. From "Candidate for Crime" Season 3 Episode 3, with Columbo at the dentist. Long shot I know.
3 comments
S4E2
(media) How funny is it when the nun thinks Columbo is undercover as a homeless person and tries to give him a coat. S4 E2
32 comments
S4E4
Season 4 Episode 4: Troubled Waters; A Columbo First?
9 comments
S5E6
What is wrong with Columbo in "Last Salute to the Commodore" (Season 5 , Episode 6)?
13 comments
S13E1
Watching S13E01 "Strange Bedfellows" rn. Do we agree that Columbo is pretending not to speak italian to Vincenzo Fortelli in order to mark the distance with the Mafioso?
4 comments