Boy Meets World Discussions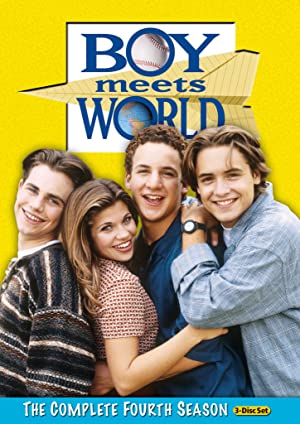 In this TV series we see the "adventures" and goofs of a young schoolboy named Cory Matthews and his best friend Shawn Hunter. At school, they aren't very popular with girls, and they have enemies like Harley, Joey, and Frankie. They also get often in trouble with Mr. Feeny, the school's funny principal.

Jump to season: 1 2 4 5 6 64
S1E1
(media) Before Boy Meets World, Matthew Lawrence starred in Superhuman Samurai Syber-Squad. This is episode 1, "To Protect and Servo"
11 comments
S1E3
Episode Discussion 1x3: Father Knows Less
1 comments
S1E4
Episode Discussion 1x4: Cory's Alternative Friends
2 comments
S1E7
Episode Discussion 1x7:Grandma Was a Rolling Stone
0 comments
S2E9
(media) Boy Meets World S2 E9 – Video Commentary with Michael Jacobs, Rider Strong, and Will Friedle
2 comments
S4E20
(media) Mr. Feeny What Are You Afraid Of? - Boy Meets World S4E20
17 comments
S6E15
The worst episode of boy meets world - season 6 episode 15 "Road Trip"
4 comments
S64E99
(media) Boy Meets World: The Complete Series - $64.99 (62% off) today only
1 comments